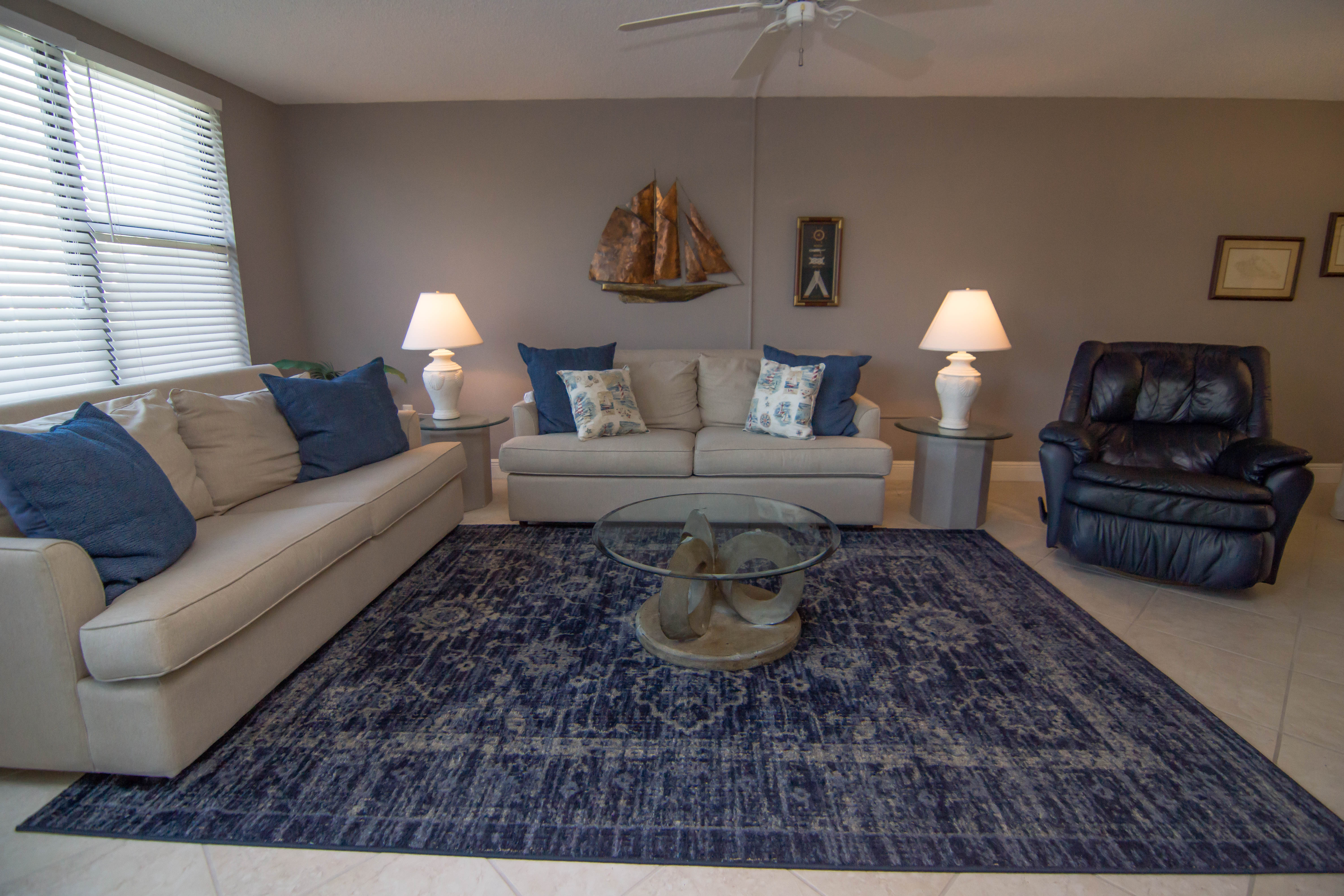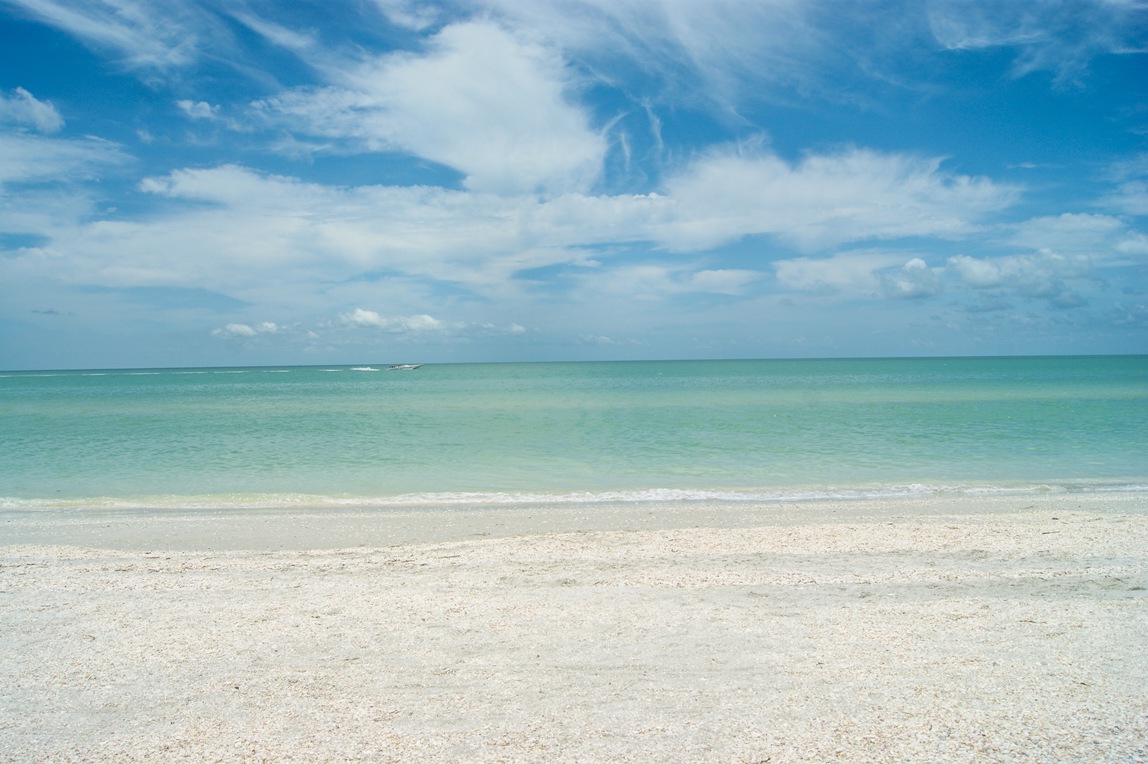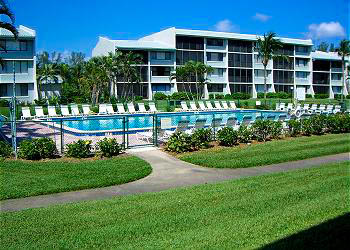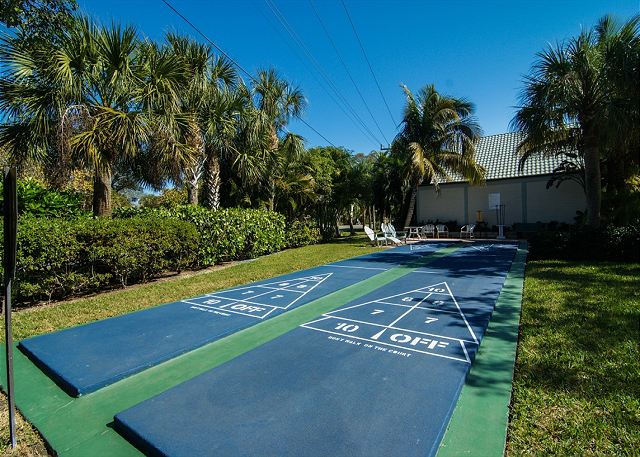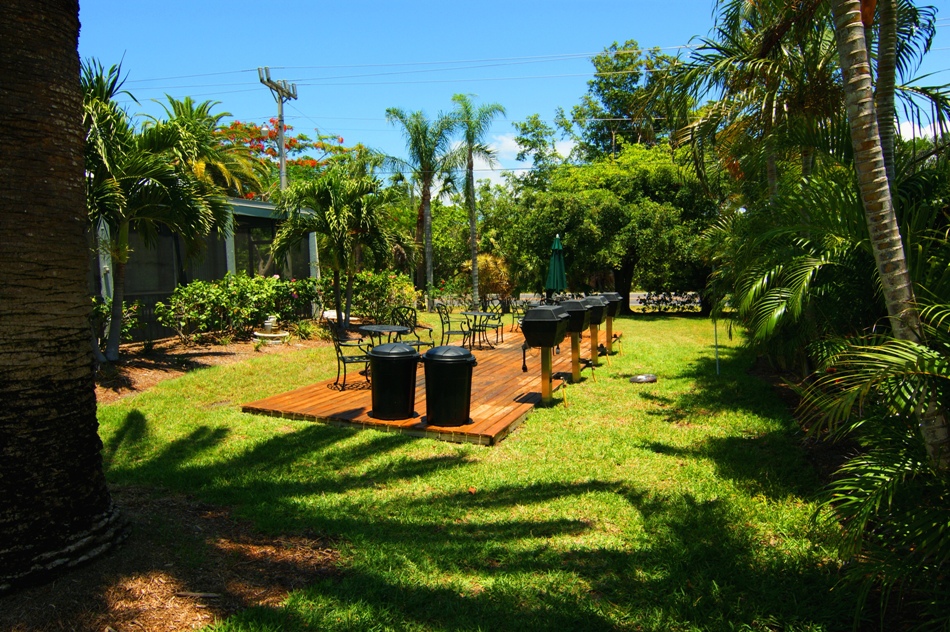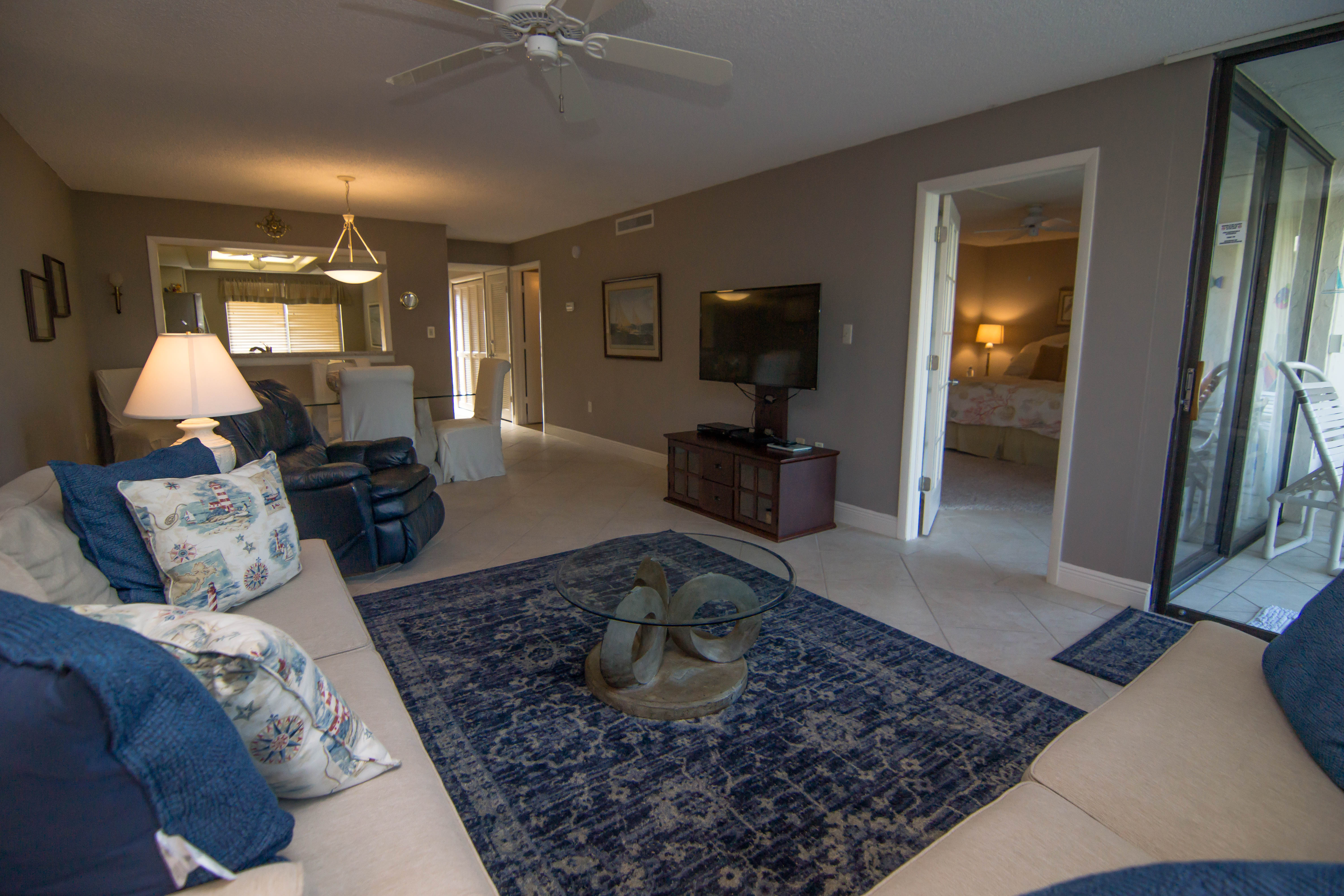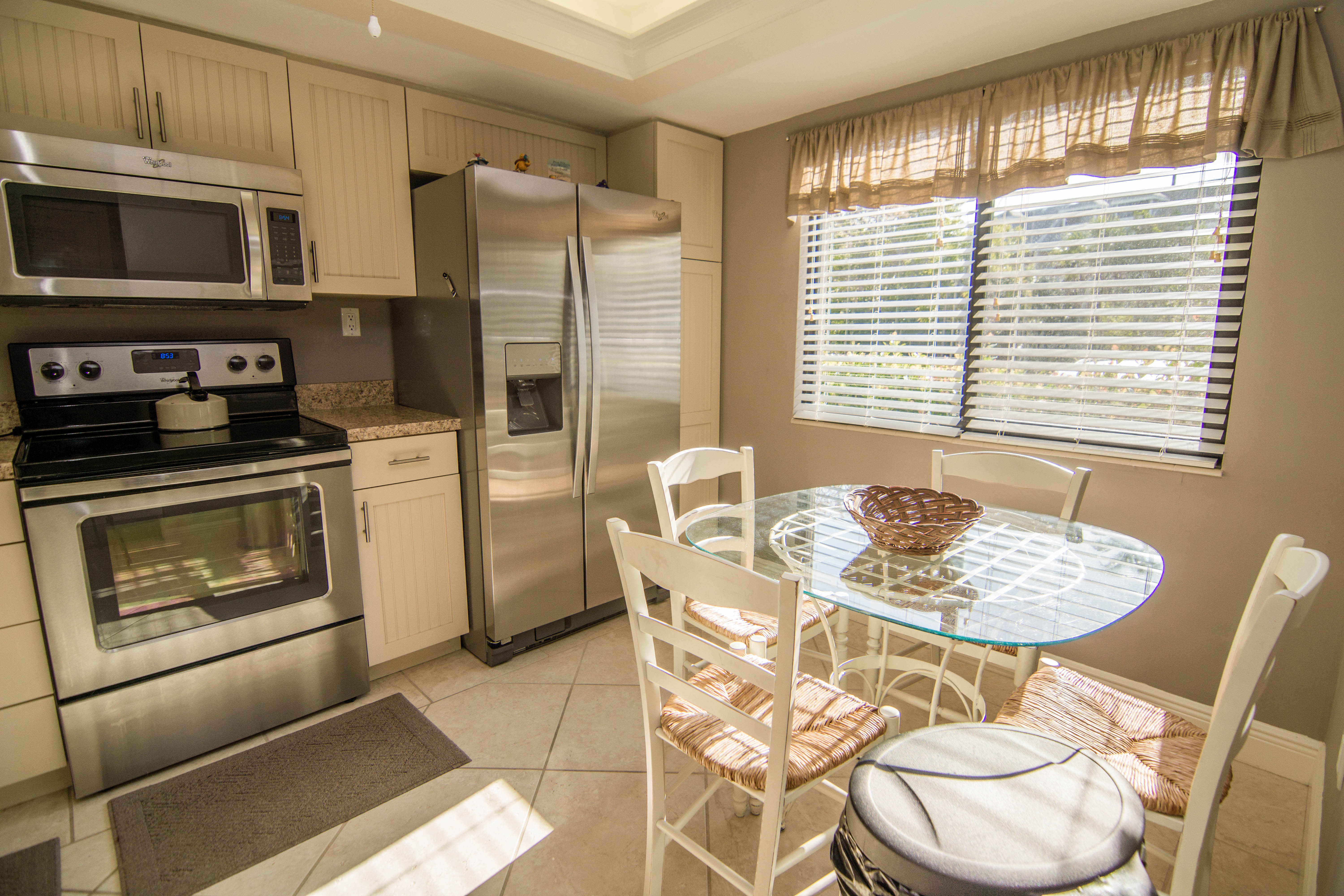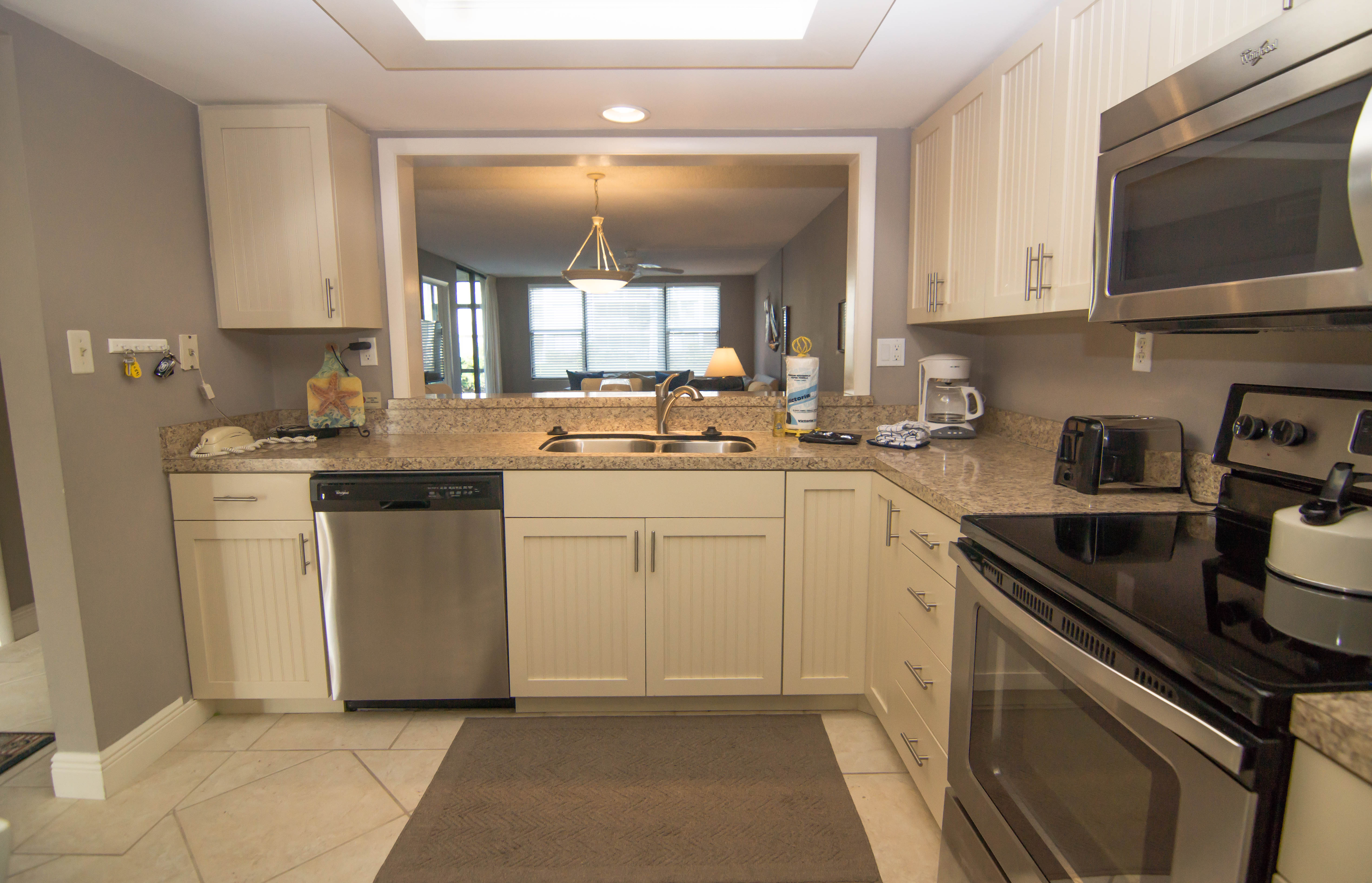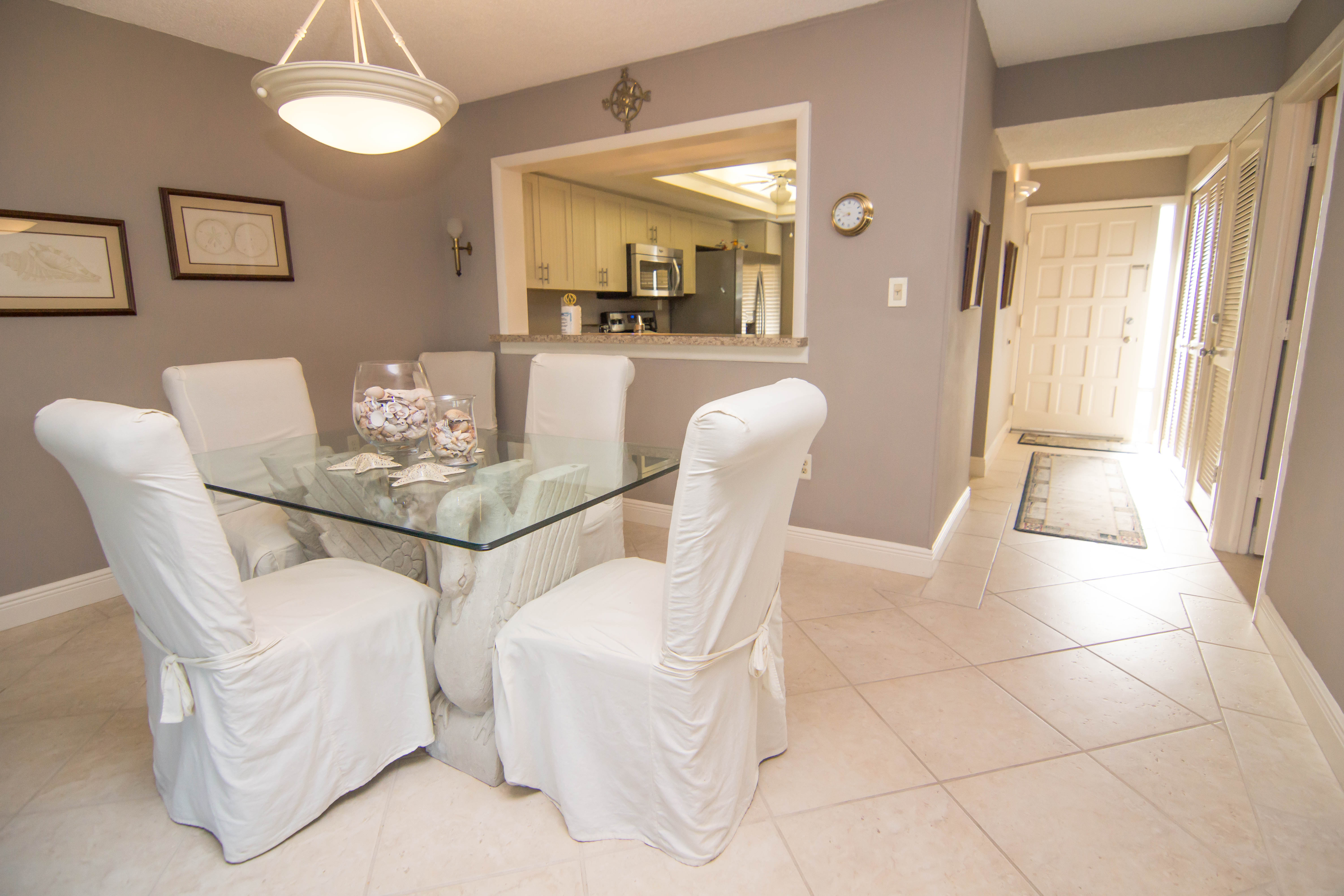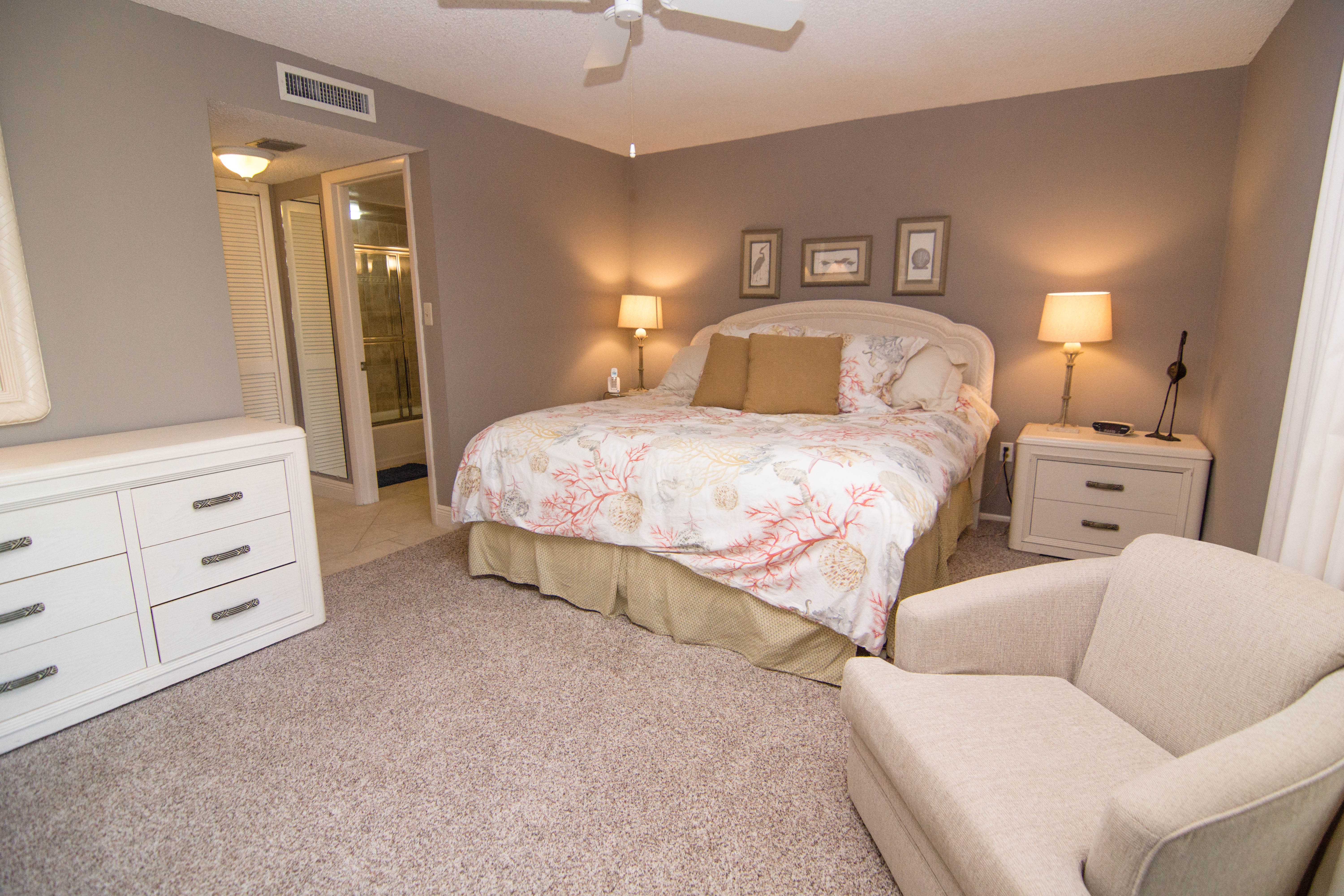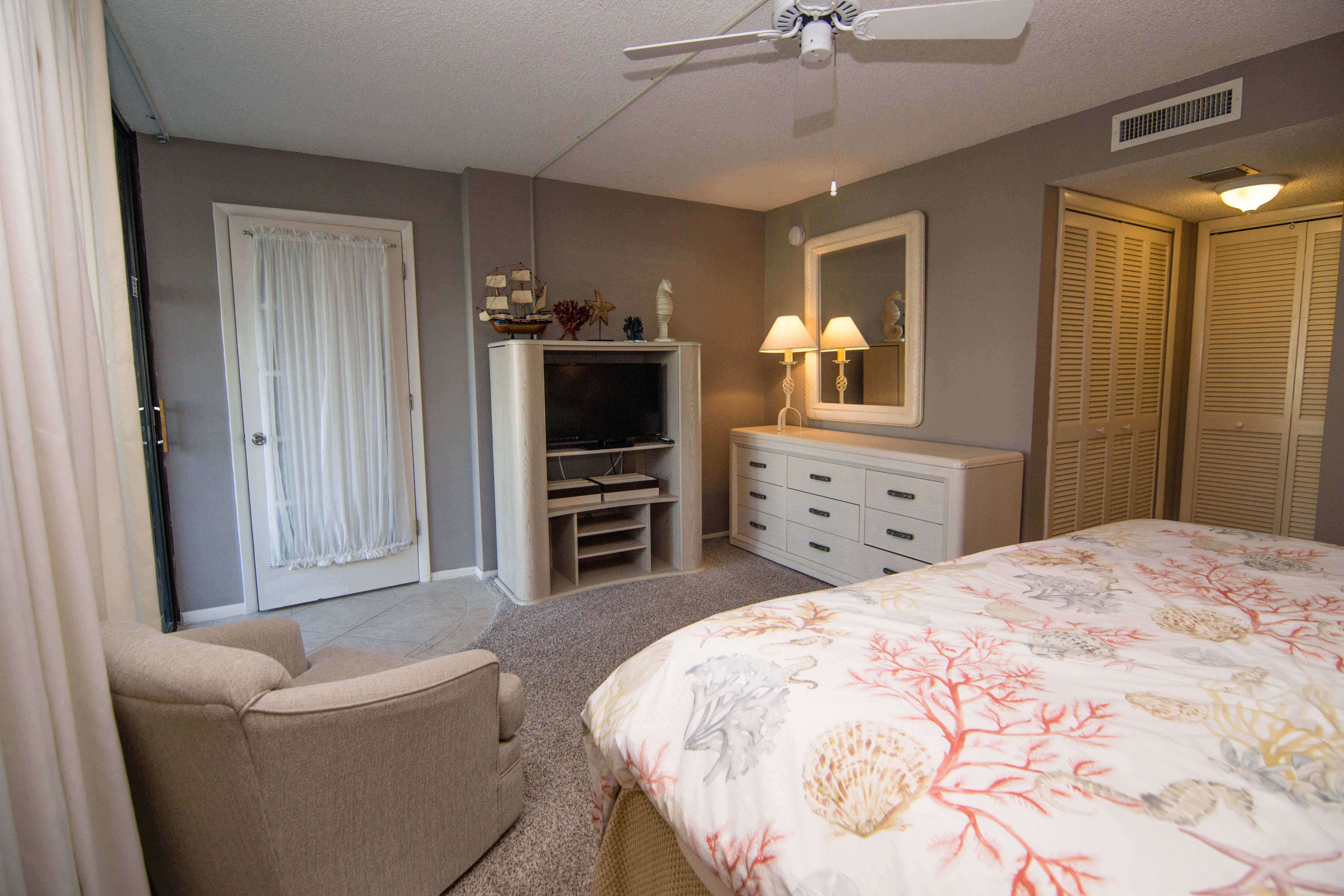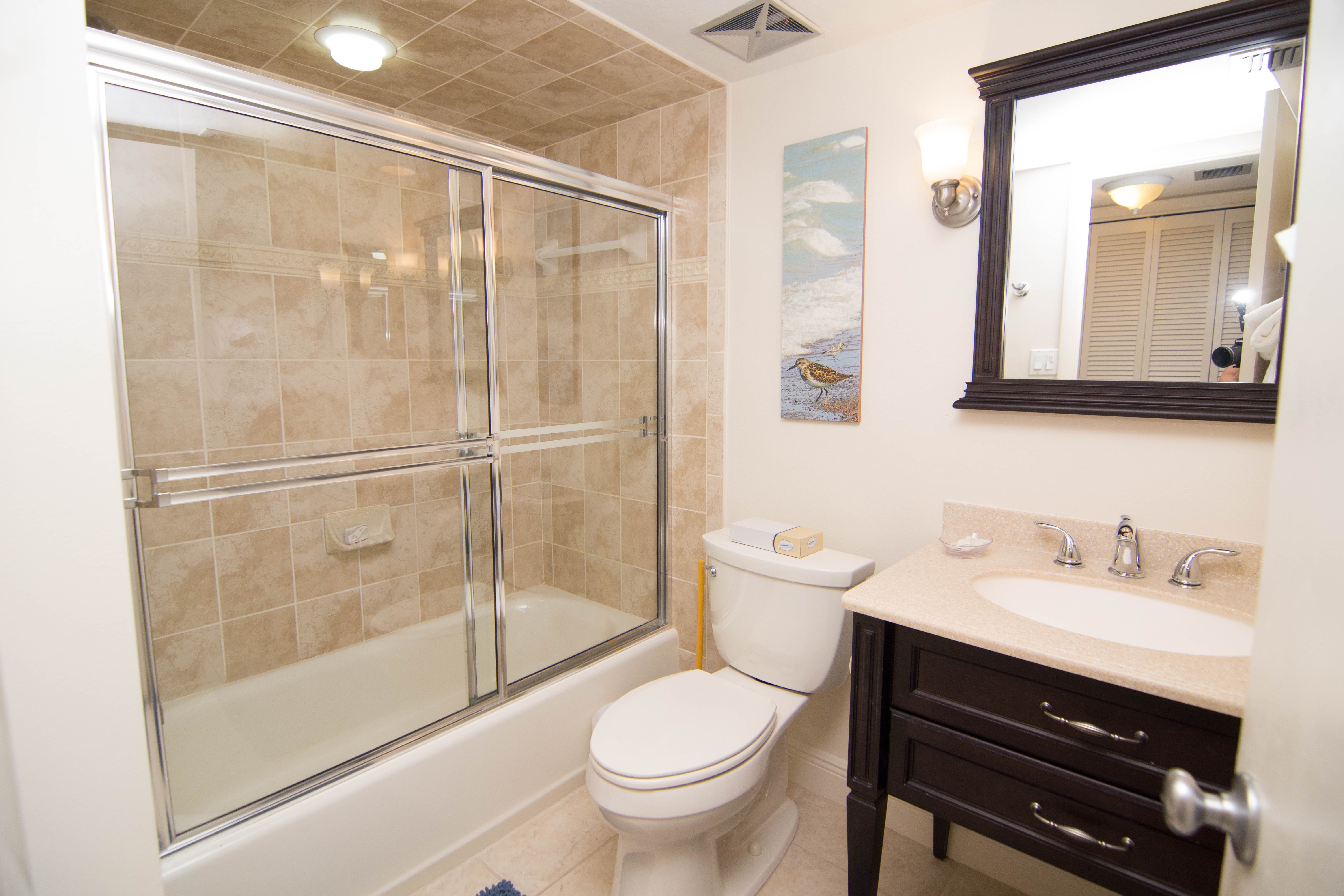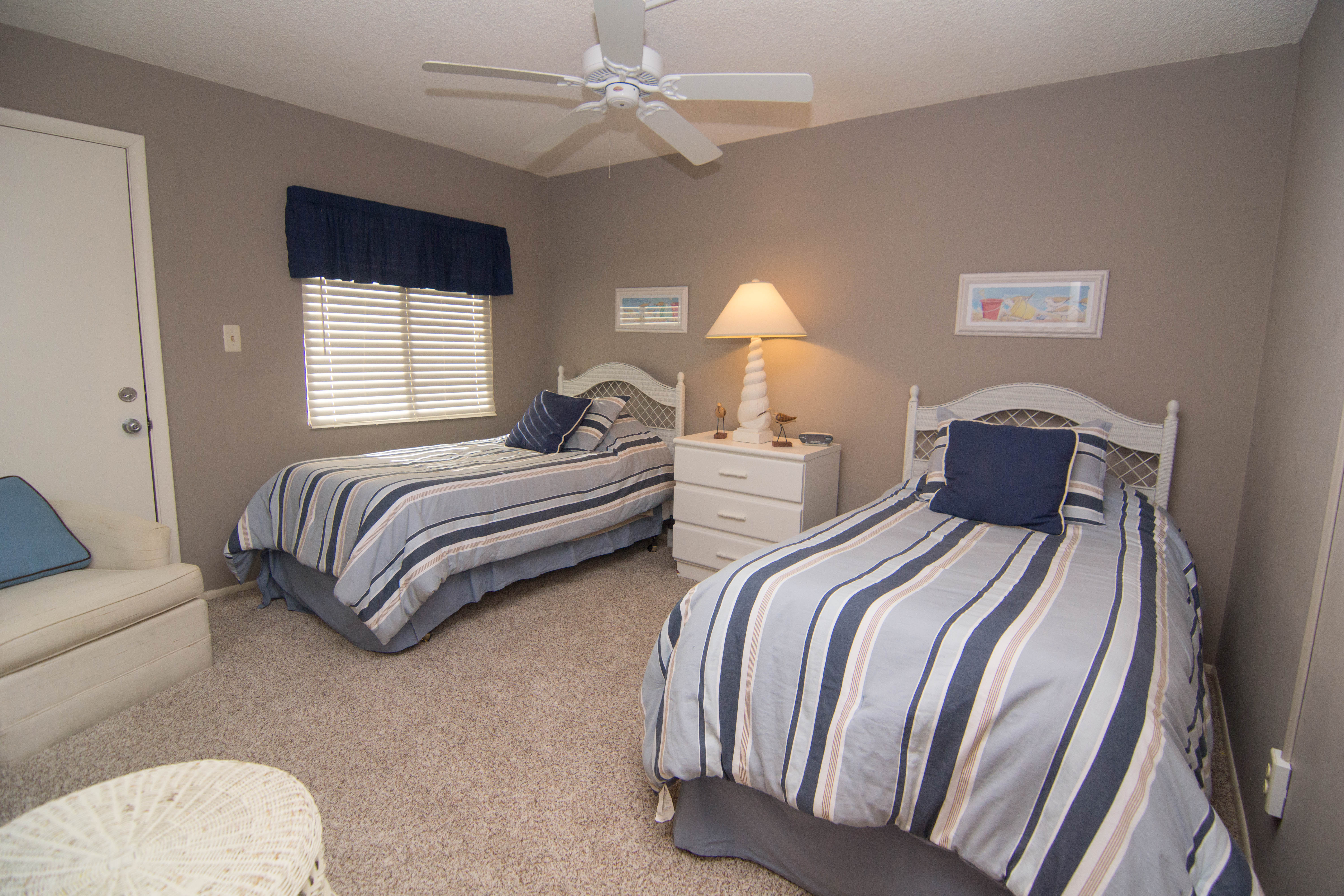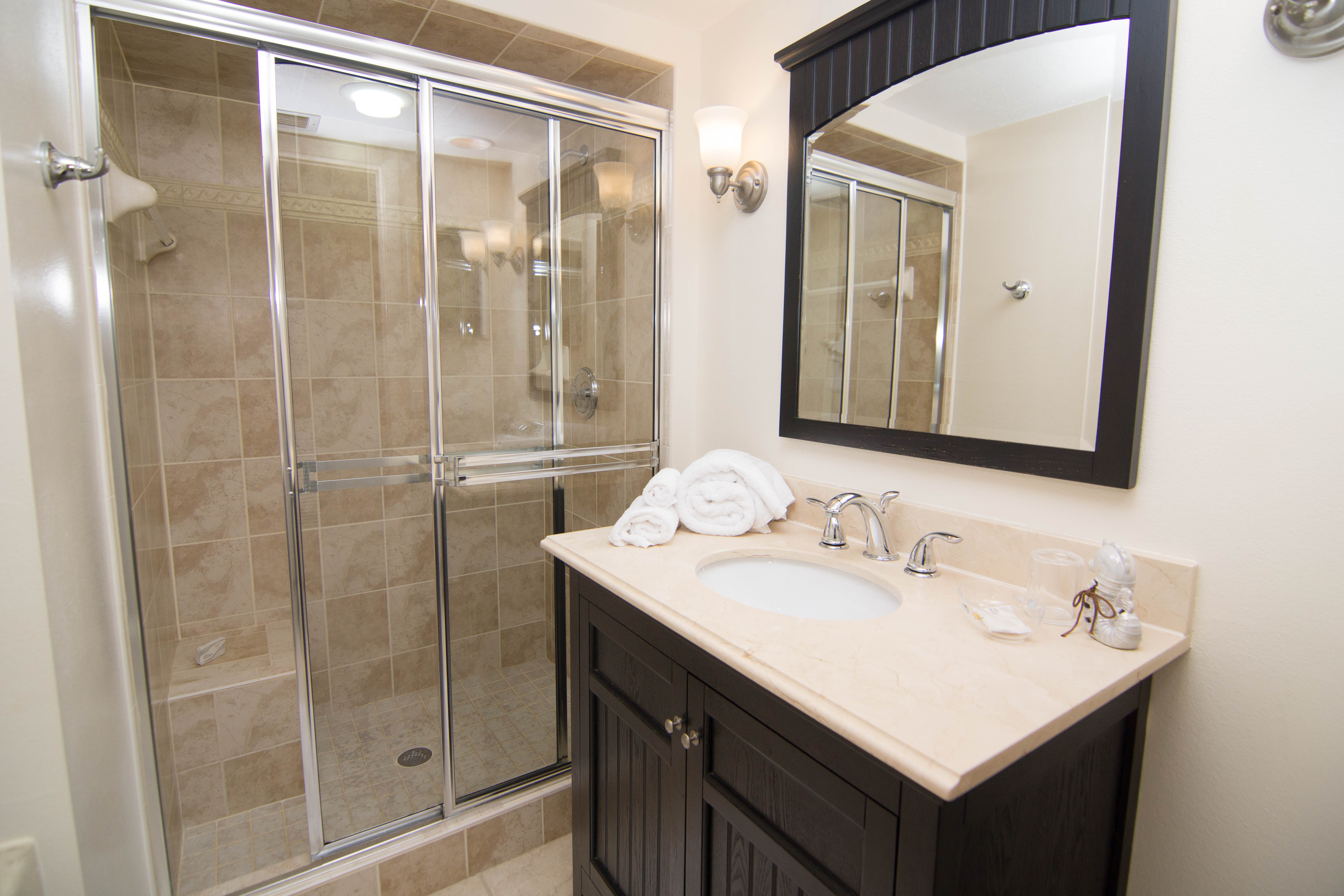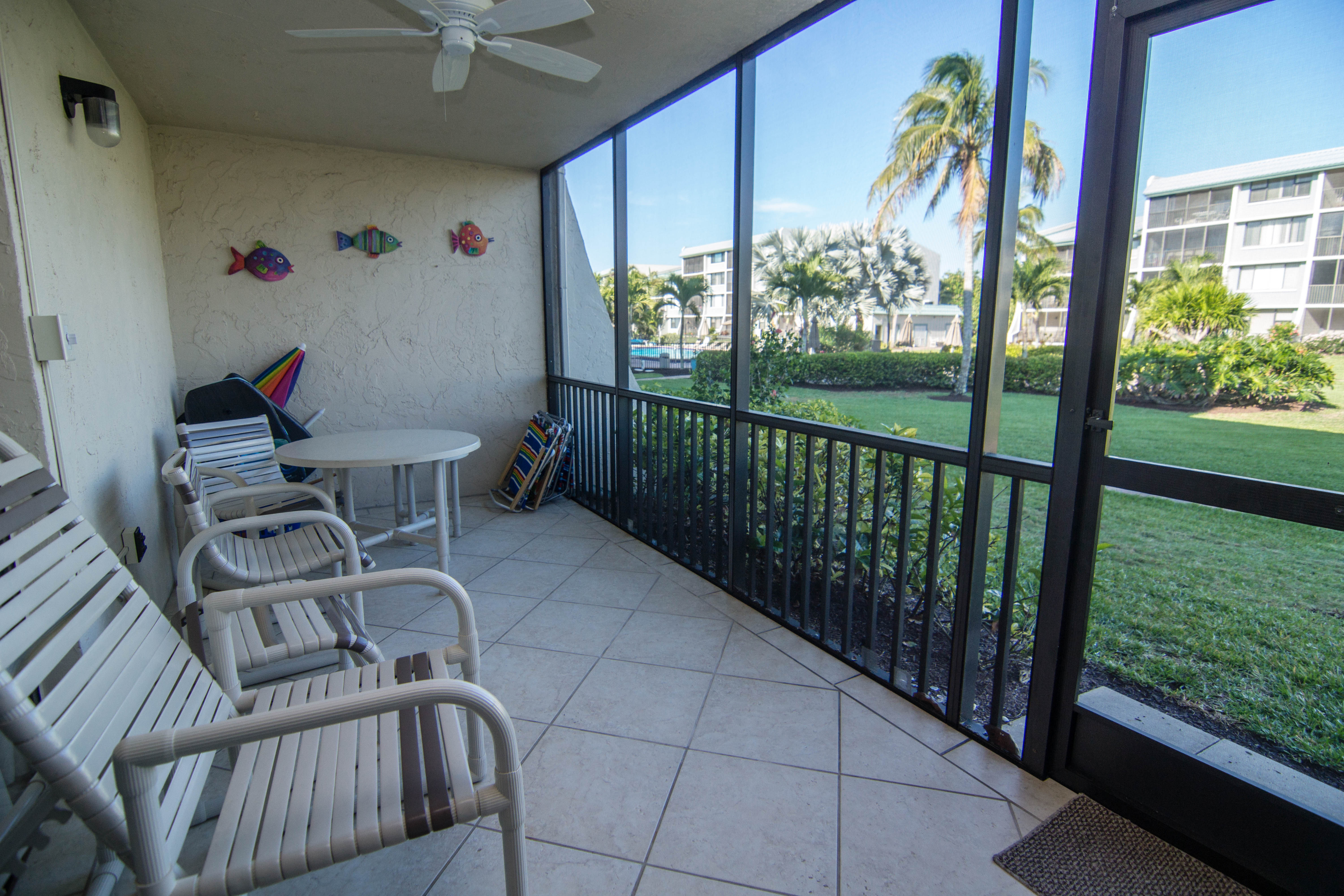 Please select a check-in date
Description
*This condominium requires a 7-night minimum stay* SATURDAY TO SATURDAY BOOKINGS ONLY. Should you need odd day bookings please call Select Vacation Properties CANNOT BOOK MORE THAN A YEAR IN ADVANCE. Please do not book flights until speaking and confirming vacation with Select Vacation Properties. Thank you!*Loggerhead Cay #591 is a beautifully decorated, 2 bedroom, 2 bathrooms, courtyard view condo located on Sanibel Island. Though this condo offers a courtyard view the complex is direct beachfront offering a short and easy walk from your front door to the beach shore. This complex offers a large heated pool which is located in the center of the complex, surrounded by lush vegetation. This is a true gem to be found. Call now to secure your time in Loggerhead Cay #591.City of Sanibel Dwelling Rental License #20-00021081
Details
2 Bedrooms, 2 Baths
Sleeps up to 6
1 King
2 Twin
1 Sofa Bed
No pets allowed
Amenities
AMENITY: combination tub/shower, king, outdoor shower, shower, sleep sofa /futon, toilet, twin/ single
ATTRACTIONS: bay/sound, churches, cinemas, library, live theater, recreation center, restaurants
DINING_CHECKBOX: Dining
ENTERTAINMENT: DVD Player, Satellite / Cable, Television
GENERAL: Air Conditioning, Clothes Dryer, Hair Dryer, Heating, Internet, Iron & Board, Linens Provided, Living Room, Parking, Towels Provided, Washing Machine
KITCHEN: Coffee Maker, Dishes & Utensils, Dishwasher, Kitchen, Microwave, Oven, Refrigerator, Stove, Toaster
LEISURE_ACTIVITIES: beachcombing, bird watching, outlet shopping, paddle boating, photography, sight seeing, walking
LOCAL_SERVICES_AND_BUSINESSES: ATM/bank, Babysitter, fitness center, groceries, medical services
LOCATION_TYPE: Beach View
OUTSIDE: Balcony, Lawn / Garden, Outdoor Grill, Tennis
POOL_SPA: Communal Pool, Heated Pool
SPORTS_AND_ADVENTURE_ACTIVITIES: cycling, fishing, fly fishing, golf, roller blading, snorkeling, sound/bay fishing, surf fishing, swimming, tennis
SUITABILITY: children welcome, pets not allowed
ARRIVAL_DAY: saturday
CAR: recommended
CATERING_OPTIONS: Guests provide their own meals
DINING: Dining Area
Safety: Outdoor lighting, Smoke detectors, Fire extinguisher, Emergency phone number: Medical, Emergency phone number: Police, Emergency phone number: Fire
Living: Central Air, Ironing Board, Linens, Washer & Dryer, Steam Iron
Business: Nearby Internet Cafe, Nearby Post Office, Bike Paths, Beach
Entertainment: Cable Television, DVD Player, Television
Kitchen: Coffee Maker, Cookware, Dishwasher, Full Kitchen, Ice Maker, Microwave, Oven, Refrigerator, Stove, Toaster, Utensils
Outdoor: Beach Walking, Gas Grill, Screened Porch, Shared Swimming Pool, Shuffle Board, Surf Fishing, Swimming, Tennis
Family: Beach , Library, Movie Theatre
Convenience: Medical Services Nearby, Nearby Grocery, Shopping, Post Office, Bike Paths, Restaurants
Culture: Lighthouse, Big Arts, Historical Preservation
Geographic: Near Beach
Reviews
Spring Break 2021
One of the better condos we've stayed at over the last 20 years! - Christopher M., Saint Louis, MO

Overall satisfaction

Property condition

Location

Cleanliness

Services from rental manager

Recommend to Others Yes

---
Perfect Holiday Get Away
Wonderful relaxing stay. The condo was decorated nicely. Stocked well and very comfortable. First floor very convenient to pool and beach. Very clean - Anonymous, Trappe, PA

Overall satisfaction

Property condition

Location

Cleanliness

Services from rental manager

Recommend to Others Yes

---
Clean and convenient
Loggerhead 591 is a great condo. Well equipped, clean, and very centrally located within the complex. Had a great stay here and would not hesitate to stay again. The entire Loggerhead complex is also very clean, well maintained, offers adequate parking and conveniently located on the island. The beach is lovely as well. - Anonymous, Peoria, IL

Overall satisfaction

Property condition

Location

Cleanliness

Services from rental manager

Recommend to Others Yes

---
Beautiful sanibel location
Due to the coronavirus outbreak we weren't able to use the condo, but my in laws who we were going to visit, were able to go spend a few days there. I was Very disappointed with how rude the receptionist was at the Select Vacation Properties was when I called to ask what are our options as far as not being able to get on flight due to what was going on. Zero compassion and no help at all. Other than that, my in laws said it was a very spacious and clean condo. - Anonymous, Littleton, CO

Overall satisfaction

Property condition

Location

Cleanliness

Services from rental manager

Recommend to Others Yes

---
Great condo on Sanibel
The condo was clean and well decorated. It was close to the pool and beach, and the beach toys and chairs were a nice bonus. Check in and out we're easy and the communication was great! - Anonymous, Cedarburg, WI

Overall satisfaction

Property condition

Location

Cleanliness

Services from rental manager

Recommend to Others Yes

---
Great Condo on great beach
This place was just what we wanted: easy beach access, good kitchen for cooking, beach chairs/towels/umbrella, Nice decor, wifi, washer/dryer inside condo. Loved it. - Anonymous, N/A, CO

Overall satisfaction

Property condition

Location

Cleanliness

Services from rental manager

Recommend to Others Yes

---
#591 Loggerhead Cay
Great experience. Would like to adjust air lower than 74. When you are used to sleeping at a lower degree it stinks to not sleep as cool as what you are used to on vacation. Mattresses could use a topper. Not that comfortable. Cabinet to the right of fridge could use shelves so that there is a place to store dry food. Saw another condo that made that into a pantry. Property management was great. - Benjamin F., Lehigh Acres, FL

Overall satisfaction

Property condition

Location

Cleanliness

Services from rental manager

Recommend to Others Yes

---
C Barr 2019 at Loggerhead 591
Upon Sat arrival, house keeping had not been there: No toilet paper, paper towels, detergents etc. dirty dishes in dish wash. M Bed unmade. Towels in M Bed tub.
Emailed Select V Props 9:00am Sun. Everything done by 4:00pm.
Pleased with prompt response. Have Reserved #591 again for 2020 Sanibel Shell Show. - Charles B., Rockford, IL

Overall satisfaction

Property condition

Location

Cleanliness

Services from rental manager

Recommend to Others Yes

---
Very nice place. Be careful if you have little ones
Overall experience was very good. Had issue with red tide, which I understand is out of anybodies control, but made the beach undoable most of our vacation. Pool was nice and clean but probably too deep for most little children. My 3 + 5 year Olds have had swimming lessons previously so the we're fine with deep water. Glass top tables made a couple of stressful close calls. When my little ones were coloring in books on the table or reading, the top tipped and almost fell off of the base. Everything would be great for couples or people with older children. I'm not complaining about my visit, just mentioning some things that I found out after I got there. - Shane D., Macedon, NY

Overall satisfaction

Property condition

Location

Cleanliness

Services from rental manager

Recommend to Others Yes

---
Sunny Sanibel 2018
Well equipped condo, comfortable beds, plenty of towels, nice kitchen Wi-fi satisfactory. TV's less than wonderful. Glass tabletops not kid friendly. Washing machine made strange noises. Recliner comfortable but shabby. Beach chairs supplied by owner in poor shape and none on the beach supplied by the property. - Anonymous, Louisville, KY

Overall satisfaction

Property condition

Location

Cleanliness

Services from rental manager

Recommend to Others Yes

---
Wedding on the beach
Beautiful location and unit. - Anonymous, Fountain Hills, AZ

Overall satisfaction

Property condition

Location

Cleanliness

Services from rental manager

Recommend to Others Yes

---
Select properties
The property was very nice location
Excellent
My only issue is select properties repeatedly spelled my name wrong and was not very friendly to me upon arrival after a long day of travel - Joyce I., Rochester, NY

Overall satisfaction

Property condition

Location

Cleanliness

Services from rental manager

Recommend to Others Yes

---
Beautiful Location on Sanibel
This is our second time staying at this wonderful condo. We love this location. The condo is very comfortable and well decorated. They added a new recliner which is super comfortable! If I can offer one suggestion it would be to update a few pans in the kitchen. We used the two pans that are offered to make eggs and grilled cheese but if I had these pans at home I would throw them out! The bottom of both pans are scratched and it appears the protective covering has been removed in sections. YUCK! I almost drove off the island to pick up a new pan.....thought about calling the rental office but then opted to skip scrambled egg making at the condo.
Would definitely stay here again, but next time I might ask if they have new pans. - Anonymous, Winfield, IL

Overall satisfaction

Property condition

Location

Cleanliness

Services from rental manager

Recommend to Others Yes

---
Great Vacation - Great Unit - Great Company
I have been vacationing in Sanibel for over 40 years, and staying at Loggerhead the past 18, and I have to say that this was one of our best rental experiences. Loggerhead Cay 591 is a great unit and is just as nice as it looks in the pictures. Recently updated, well-stocked, and super clean upon our arrival, we couldn't ask for anything more for our vacation. We also can't say enough about the wonderful services from the team at Select Vacation Properties. They were super helpful in planning our arrival and quickly addressed some minor issues at the unit sending out a team member promptly to resolve it. We definitely look forward to staying again next year!!! Thanks!!! - Michael N., Miami, FL

Overall satisfaction

Property condition

Location

Cleanliness

Services from rental manager

Recommend to Others Yes

---
great vacation rental!
We really enjoyed our stay at Loggerhead Cay. The rental and check in/out experience was great. We were really close to the beach and pool. - Anonymous, Cincinnati, OH

Overall satisfaction

Property condition

Location

Cleanliness

Services from rental manager

Recommend to Others Yes

---
Fantastic vacation place!
We've rented several condos over the years and this one is one of the cleanest. It was very spacious, and laid out with an open floor plan. The bedrooms were separated enough that each room has privacy. The community was clean, and the condo was very close to the pool and the beach. We were very happy here! - Robin S., Southgate, MI

Overall satisfaction

Property condition

Location

Cleanliness

Services from rental manager

Recommend to Others Yes

---
A Sanibel Beauty
Very satisfied with the condo! No surprises, pictures tell it all. Loved having the beach chairs and umbrella available. Easy walk to the beach and steps away from the pool. Loved being on the first floor. Will definitely consider staying here again!! - Anonymous, Winfield, IL

Overall satisfaction

Property condition

Location

Cleanliness

Services from rental manager

Recommend to Others Yes

---
Location
979 East Gulf Drive
Sanibel, FL 33957