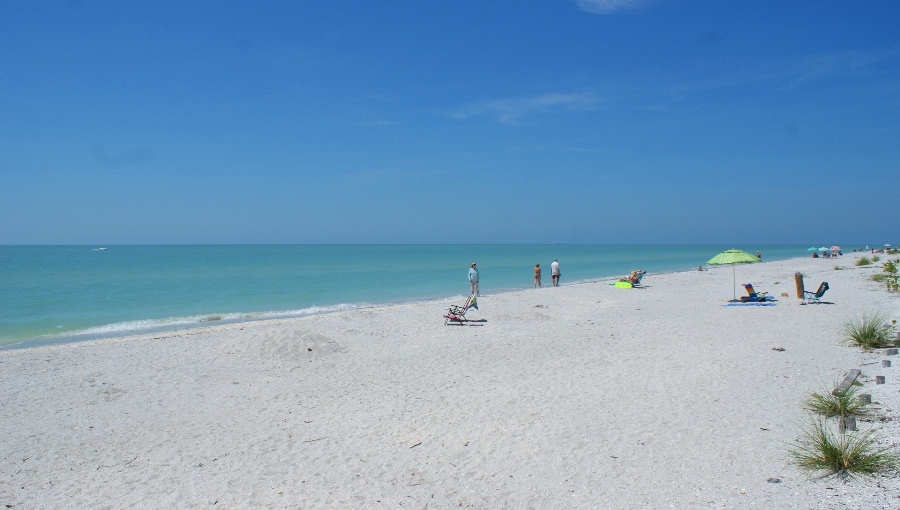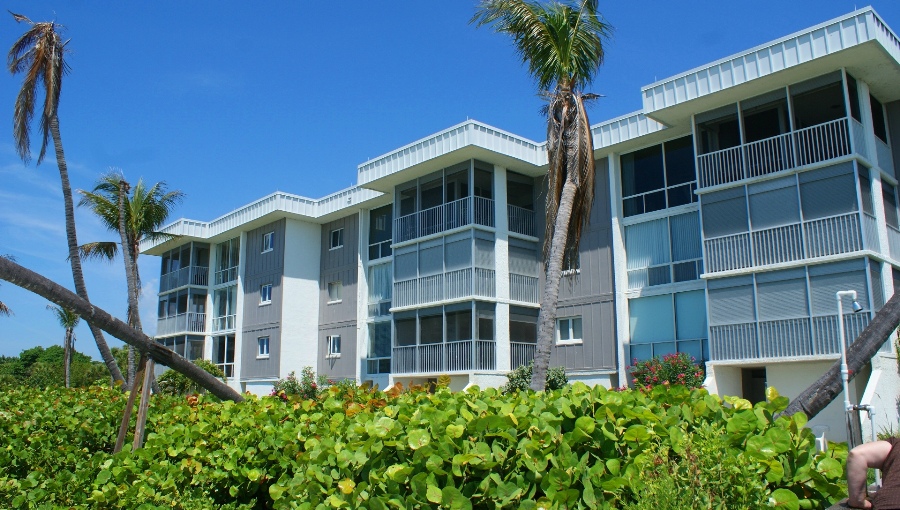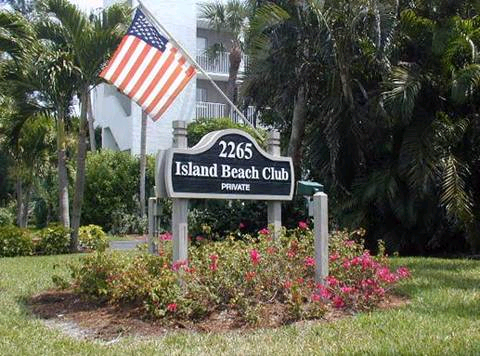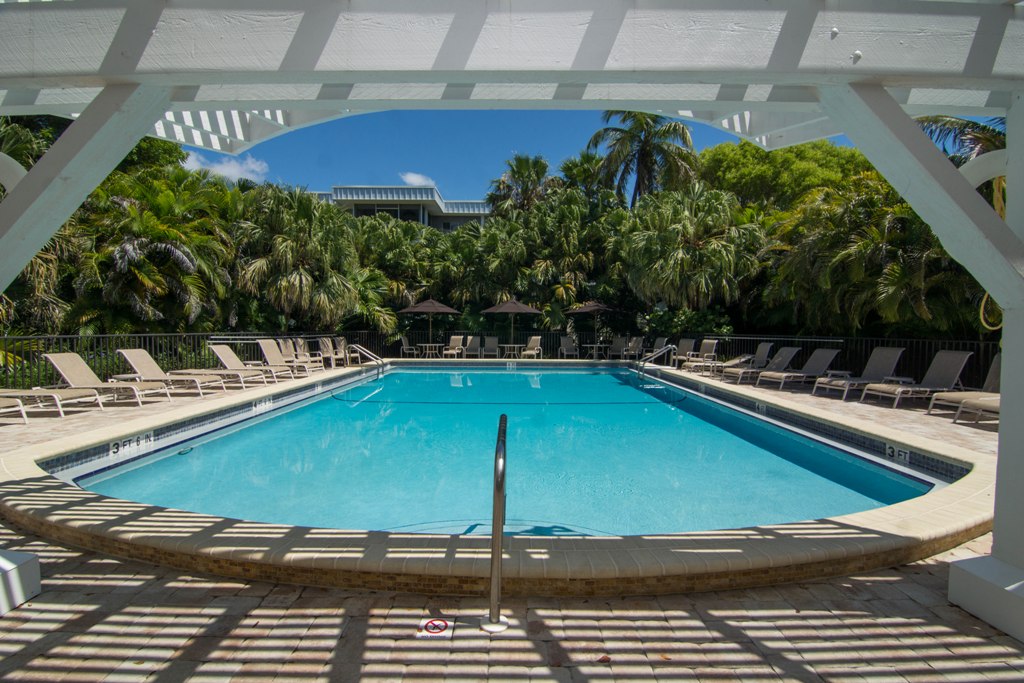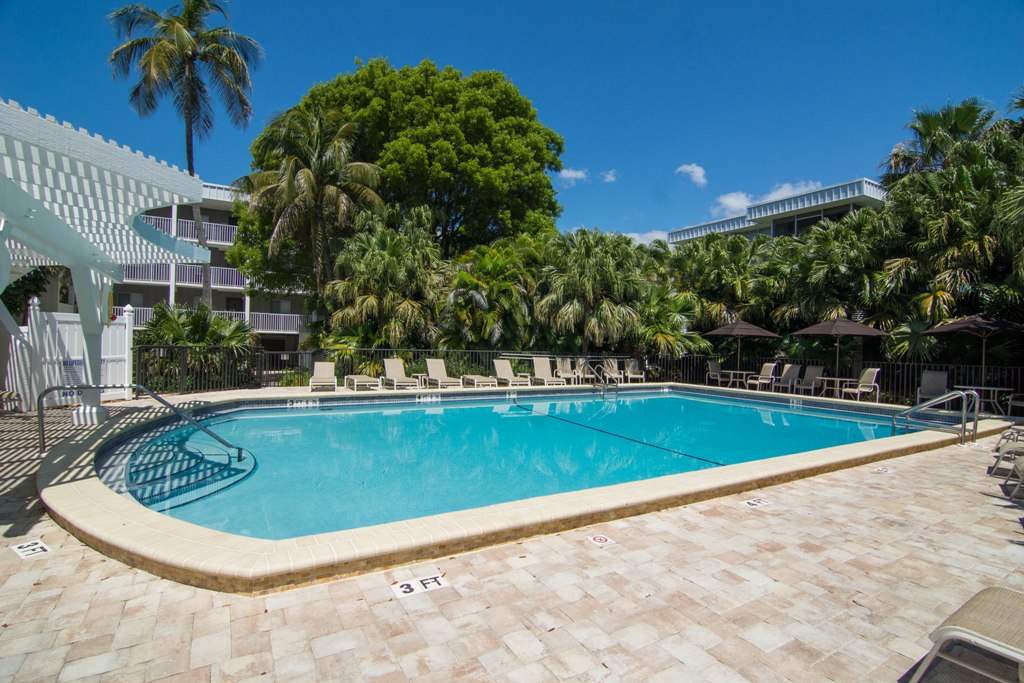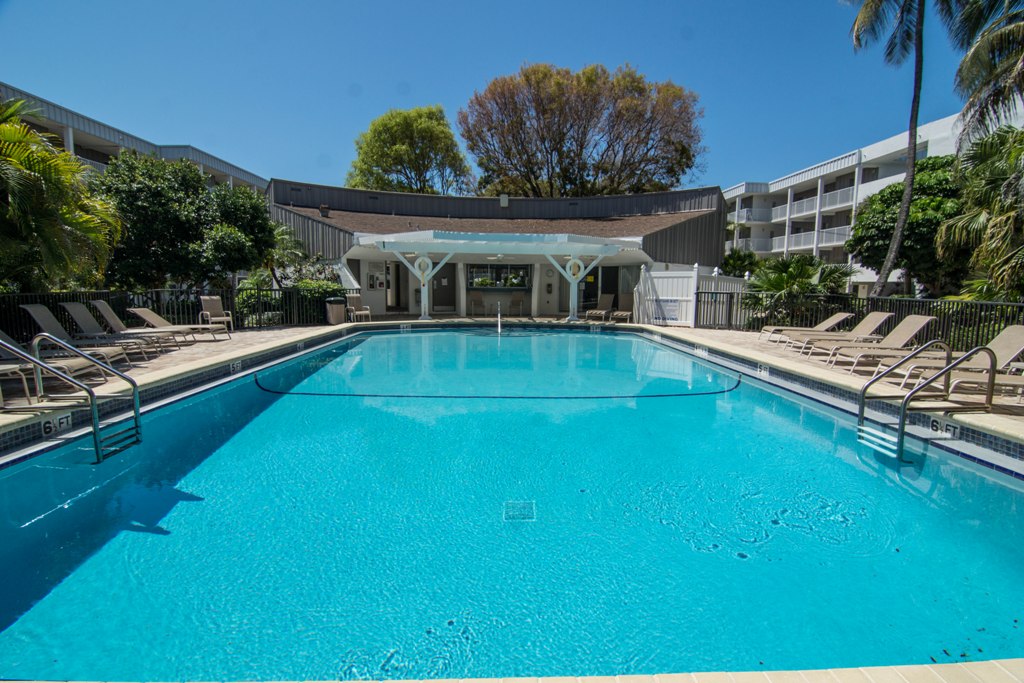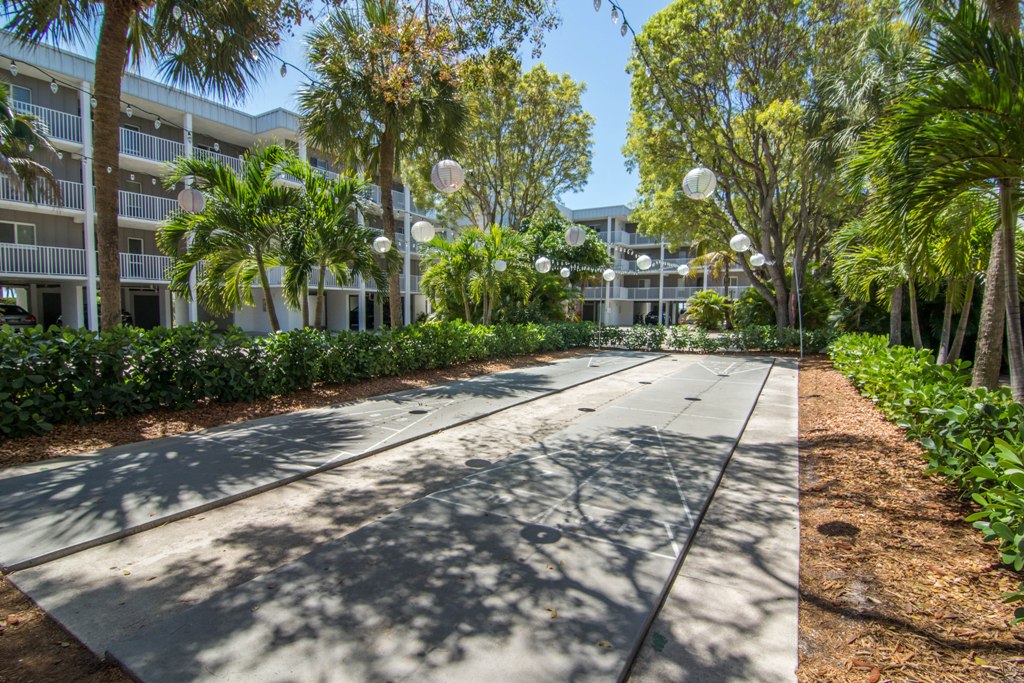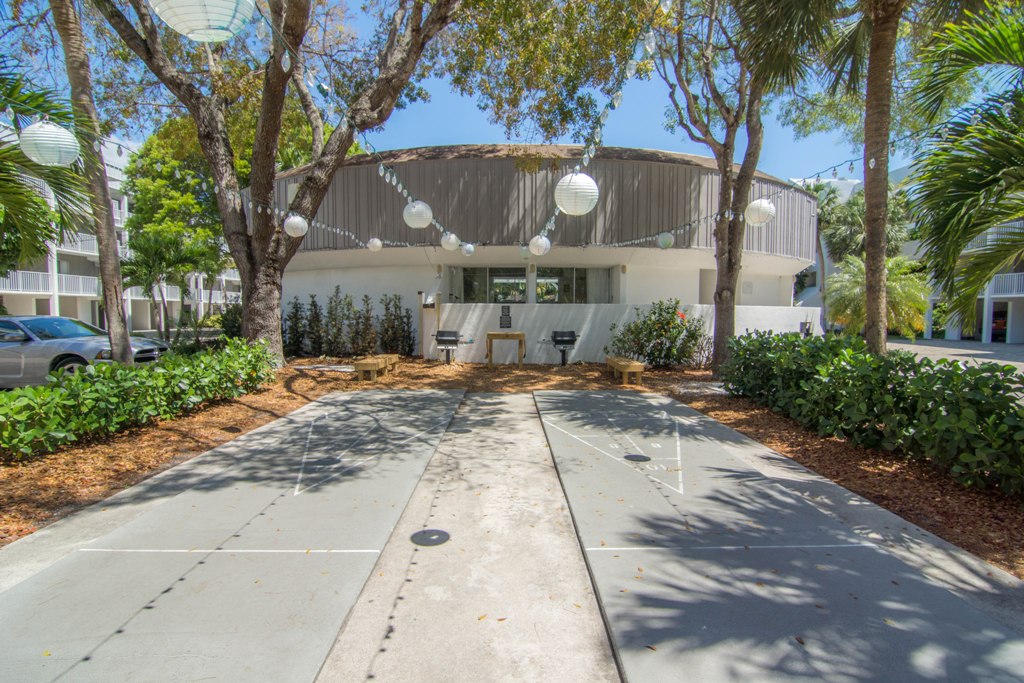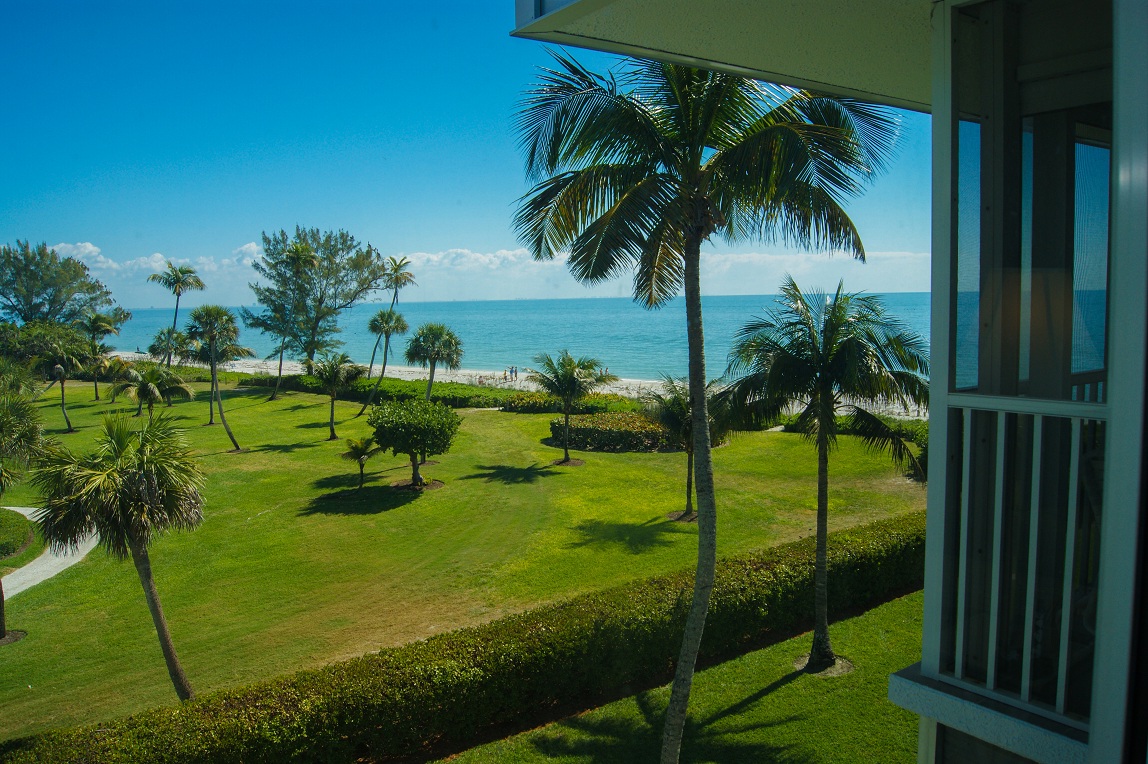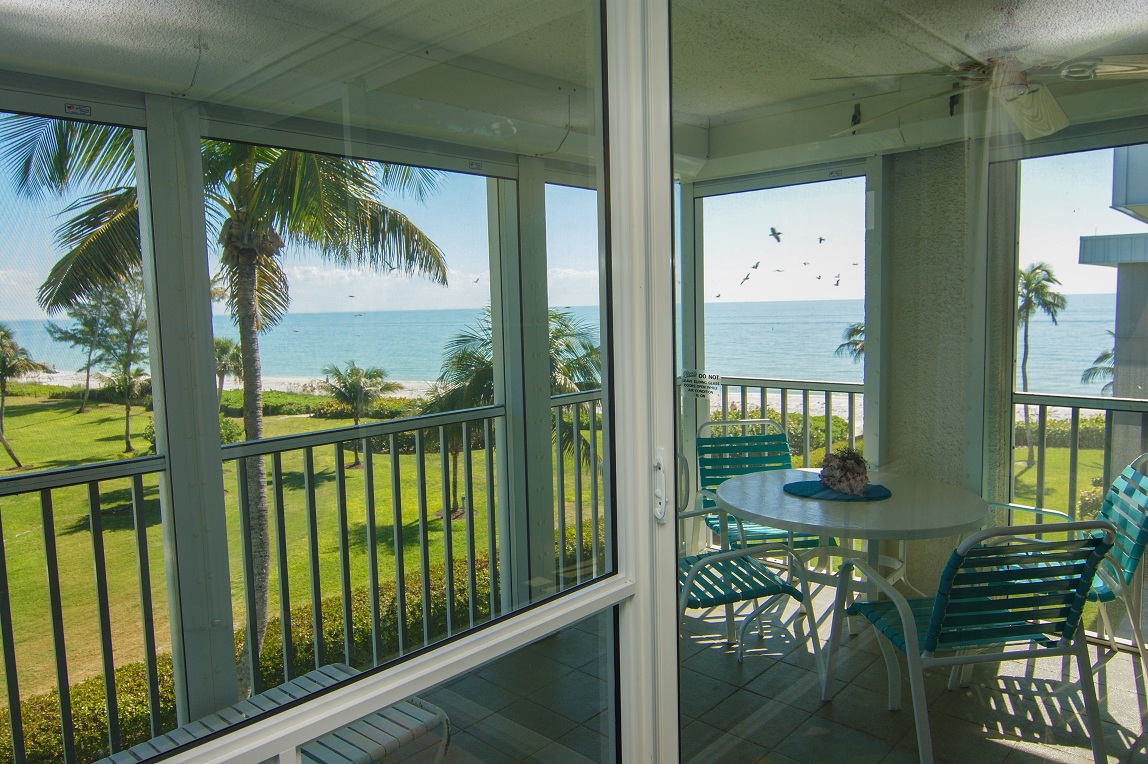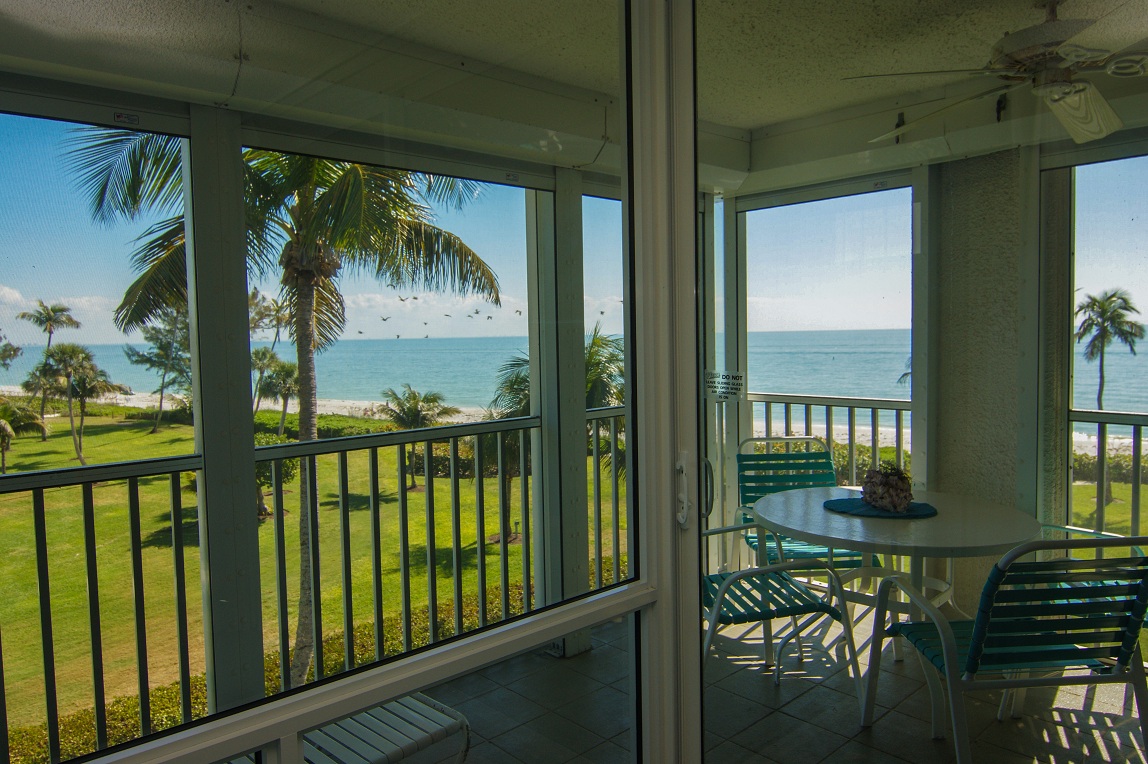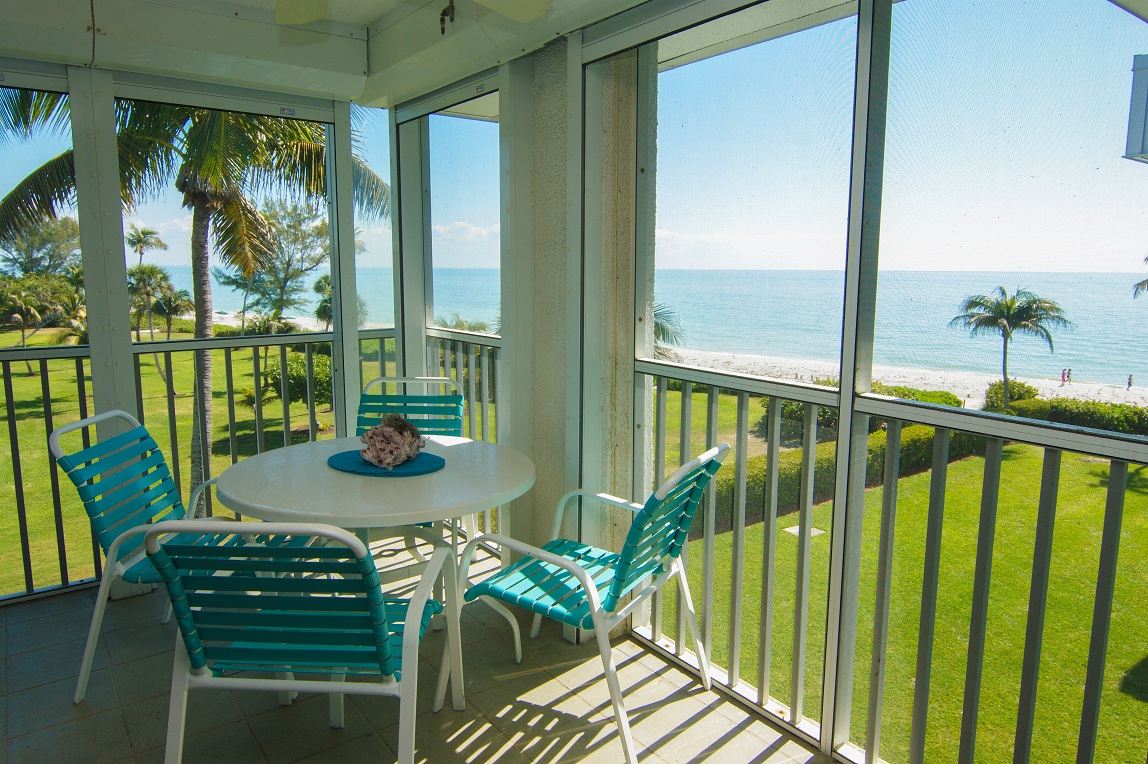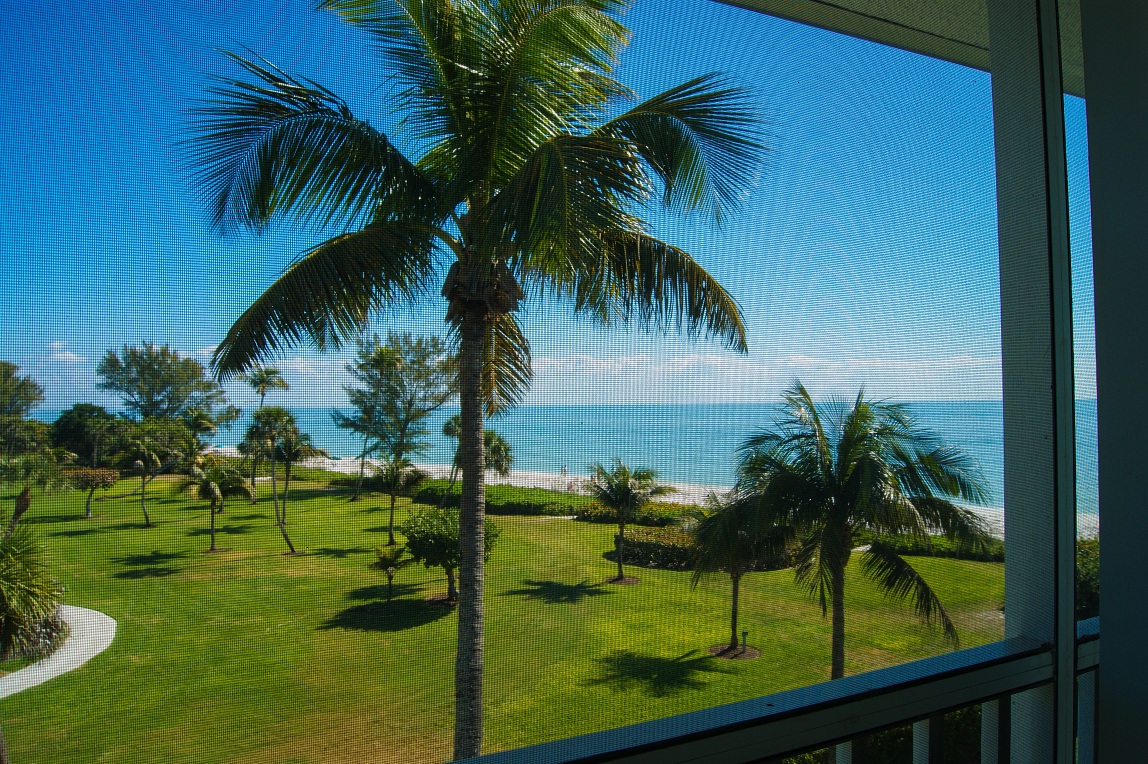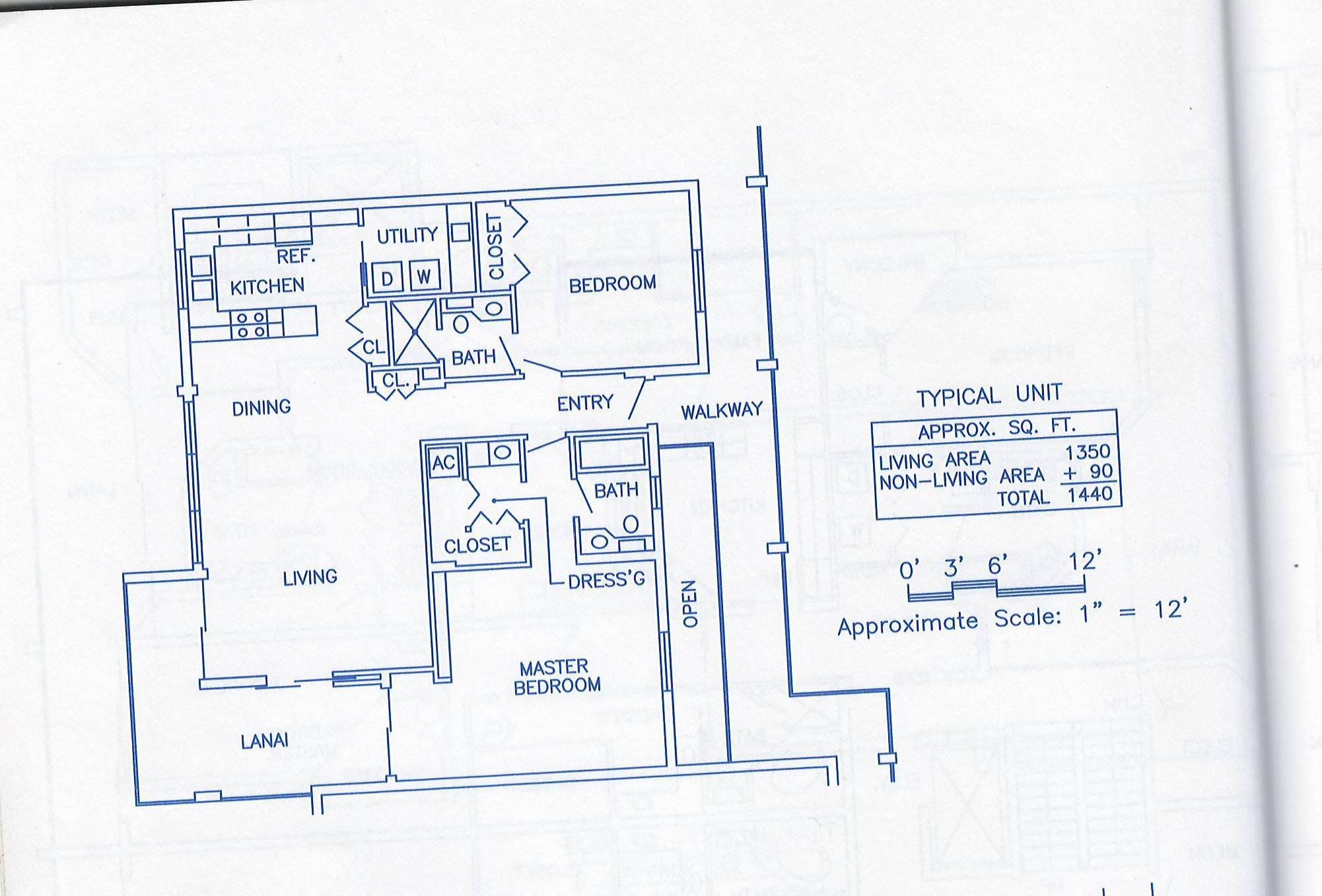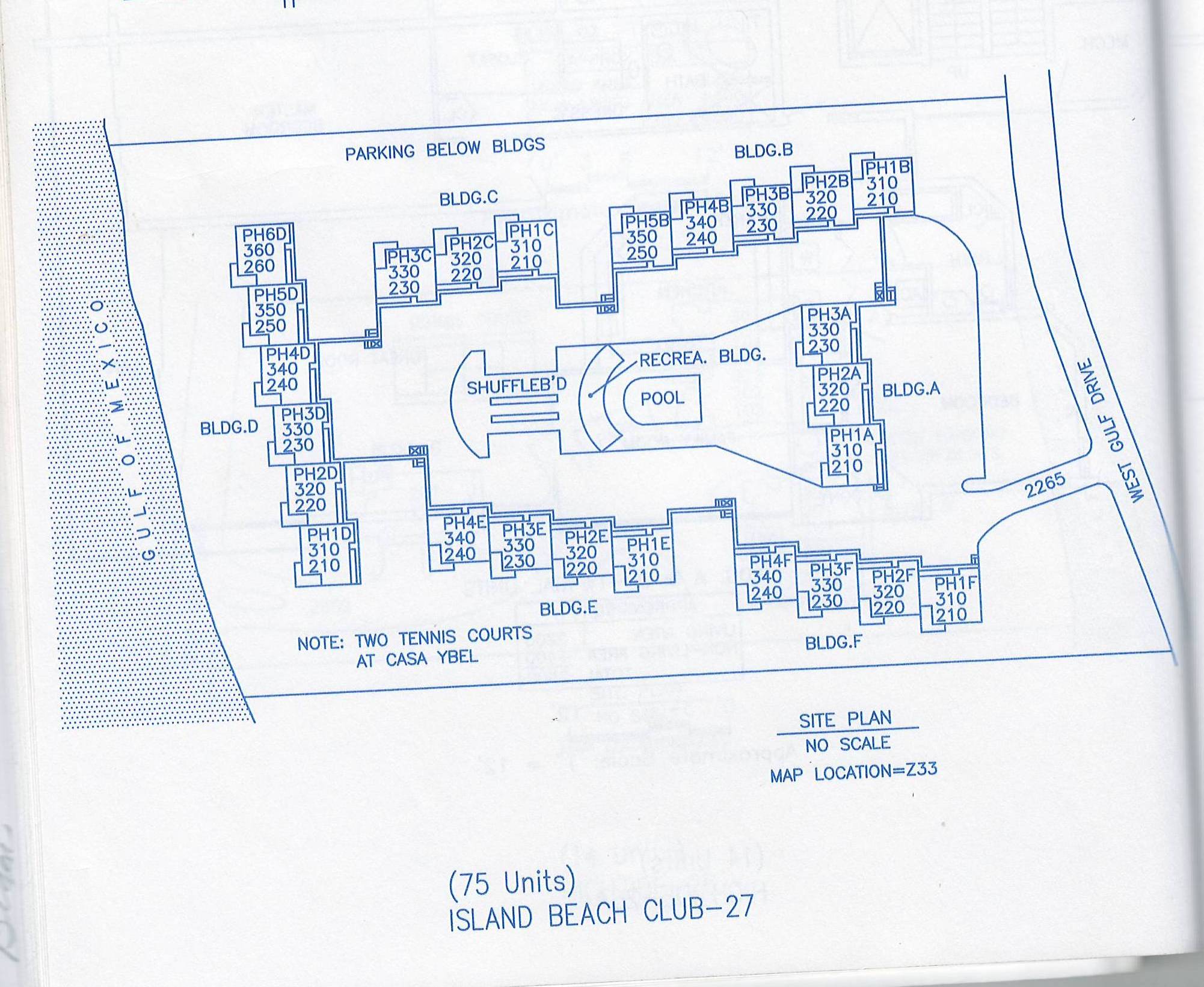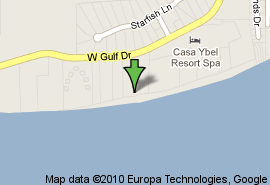 Description
Island Beach Club P3E is a 2 bedroom, 2 baths condominium with a sleeper sofa in the living room to accommodate up to 6 people. This unit has a very nice view of the Gulf of Mexico, pool and shuffleboard courts. The complex amenities include heated pool, covered parking, and an elevator. This well maintained complex will keep you coming back year after year to create those enjoyable family memories.**This condominium requires a 7 night minimum stay**SATURDAY TO SATURDAY BOOKINGS ONLY. Should you need odd day bookings please call Select Vacation Properties
Details
2 Bedrooms, 2 Baths
Sleeps up to 6
1 King
2 Twin
1 Sofa Bed
No pets allowed
Amenities
Living: Central Air, Ironing Board, Linens, Washer & Dryer
Entertainment: Cable Television, DVD Movies, High Speed Internet, Stereo System, Television, VCR
Kitchen: Coffee Maker, Cookware, Dishwasher, Full Kitchen, Ice Maker, Microwave, Oven, Refrigerator, Stove, Toaster, Utensils
Outdoor: BBQ Grill, Beach Chairs, Beach Walking, Shared Swimming Pool, Swimming
Family: Beach , Kids Games
Geographic: Exceptional Sunsets, Exceptional Views, On Beach
Reviews
Family reunion vacation
Island Beach Club is a great place to stay. We have been coming to Sanibel Island for 40 years as our family reunion vacation.
The only negative we have ever encountered in all those years are twice red tide (which happened this year), and algae problems in the water but that can happen anywhere. None the less the place is magical. - Anonymous, Miami, FL

Overall satisfaction

Property condition

Location

Cleanliness

Services from rental manager

Recommend to Others Yes

---
Great condo
The condo was great but the beach was not so due to the red tide.
First time in over 20 years to be disappointed by our stay. Hopefully a solution can be found to restore what the red tide has damaged and destroyed. Seeing such distruction was heartbreaking. - Barbara M., Sellersburg, IN

Overall satisfaction

Property condition

Location

Cleanliness

Services from rental manager

Recommend to Others Yes

---
Great vacation
Wonderful week on Sanibel. Everything was unstressful and relaxing. - Anonymous, Winter Haven, FL

Overall satisfaction

Property condition

Location

Cleanliness

Services from rental manager

Recommend to Others Yes

---
Girls Getaway
Overall, we had a wonderful time and the location was great! Cleaning staff could be a bit more thorough. We did find some snack items and discarded candy wrappers under the recliner and along the wall and the drain in the master bath was partially clogged. It would have been nice to have a vacuum for use during our stay - as with any beach, sand gets everywhere. :) We greatly appreciated the owners allowing use of the recreational items, i.e. beach chairs, umbrellas, floats, etc. - Anonymous, Corning, New York

Overall satisfaction

Property condition

Location

Cleanliness

Services from rental manager

Recommend to Others Yes

---
Everly stay at Island Beach Club
We were very pleased with the condo - the condition, the location, the fact that it was very well equipped. - John E., Bloomfield Hills, MI

Overall satisfaction

Property condition

Location

Cleanliness

Services from rental manager

Recommend to Others Yes

---
Sanibel Get Away
Excellent unit. Has everything you would want in a condo. Great view of the Gulf. - Thomas C., Charlotte, NC

Overall satisfaction

Property condition

Location

Cleanliness

Services from rental manager

Recommend to Others Yes

---
Family reunion vacation
We have been renting at Island Beach Club for over thirty years and it has become our home away from home. - Anonymous, Miami, FL

Overall satisfaction

Property condition

Location

Cleanliness

Services from rental manager

Recommend to Others Yes

---
a week at Sanibel
We had a great relaxing time. No problems. Very nice staff. Very comfortable condo. We enjoyed the entire week. - Anonymous, Winter Haven, FL

Overall satisfaction

Property condition

Location

Cleanliness

Services from rental manager

Recommend to Others Yes

---
A nice place to be
Nice unit that is very well equipped. The screened porch is great this time of year as the sun stops shining on it at about 11:00 then it is shade the rest of the day. For not being beach front it has a very good view of the beach. Found it comfy and enjoyed the covered parking that comes with it. Would rent it again and enjoy doing so. - Douglas N., Chattanooga, Tn

Overall satisfaction

Property condition

Location

Cleanliness

Services from rental manager

Recommend to Others Yes

---
2017 Sanibel vacation
We have been coming to the same unit for twenty years. It is our home away from home. It has everything we need. - Anonymous, Miami, FL

Overall satisfaction

Property condition

Location

Cleanliness

Services from rental manager

Recommend to Others Yes

---
2016
wonderful - Anonymous, Lockport, IL

Overall satisfaction

Property condition

Location

Cleanliness

Services from rental manager

Recommend to Others Yes

---
Island Beach Club
Enjoyable, relaxing. Weather coorperated. - Anonymous, Indianapolis, In

Overall satisfaction

Property condition

Location

Cleanliness

Services from rental manager

Recommend to Others Yes

---
Becoming Like Our Second Home
This was our 5th year to stay at Island Beach Club #P3E and we love it!
The owners of this unit are wonderful and the unit itself is very well maintained and the stocked kitchen is wonderful as I enjoy cooking instead of eating out. Do not miss the Farmer's Market which has great food at very good prices. We also really enjoy the free Jazz Concert on Sunday afternoons. We hope to return again next year. Thank you Mr. & Mrs. Wall for sharing with us. - Wes and Janice M., Woodstock, Ga

Overall satisfaction

Property condition

Location

Cleanliness

Services from rental manager

Recommend to Others Yes

---
Amazing retreat
The suite was beautiful, magnificent views, lovely pool and right on the ocean. - Marilyn E S., Pickering South, Ontario

Overall satisfaction

Property condition

Location

Cleanliness

Services from rental manager

Recommend to Others Yes

---
Sanibel, FL P3E Island Beach Club Review
The experience was great overall. Lots of extras for guests including various cooking utensils, floats and chairs for the beach, and nicely decorated unit. - Thomas C., Charlotte, NC

Overall satisfaction

Property condition

Location

Cleanliness

Recommend to Others Yes

---
Nice unit
Nice clean unit. Great view. Nice owners.....they called to see how everything was. Bedding & furniture was good. Select Vacation Rentals was easy to deal with. This was our third stay at Island Beach Club and we like the property very much. - Al T., Wethersfield, Ct

Overall satisfaction

Property condition

Location

Cleanliness

Services from rental manager

Recommend to Others Yes

---
Island Beach
we have been renting same unit for many years and it feels like our home away from home. - Anonymous, Miami, FL

Overall satisfaction

Property condition

Location

Cleanliness

Services from rental manager

Recommend to Others Yes

---
Island Beach Club #P3E
It is a beautiful place and location. We have stayed there a number of times and keep coming back. - Frank M., Upper Arlington, OH

Overall satisfaction

Property condition

Location

Cleanliness

Services from rental manager

Recommend to Others Yes

---
Great location
We enjoyed the condo and the location. Comfortable and clean. - Ruth R., Scandia, MN

Overall satisfaction

Property condition

Location

Cleanliness

Services from rental manager

Recommend to Others Yes

---
Fantastic Unit with wonderful views
This is our second year in this unit and it is wonderful! Beautiful view of ocean from living room, dining room, master bedroom and kitchen. Great pool and beach with good shelling. We will be back again. - Wes and Janice M., Woodstock, Ga

Overall satisfaction

Property condition

Location

Cleanliness

Services from rental manager

Recommend to Others Yes

---
Winter getaway
Island beach club is a great place to stay. Close to many things like baileys grocerie store and good restrants. - Sue R., Glencoe, Mn

Overall satisfaction

Property condition

Location

Cleanliness

Services from rental manager

Recommend to Others Yes

---
Beautiful Sanibel
Nice location.Fully equipped kitchen with everything you should need. - Thomas C., Charlotte, NC

Overall satisfaction

Property condition

Location

Cleanliness

Services from rental manager

Recommend to Others Yes

---
Our stay at Island Beach Club
We have been renting from Don and Sandy Wall for many years. Their unit is always clean. Being that it is right on the beach makes it great for shelling. The weather was great but the fishing was slow this year. Better luck next year. - Anonymous, Chicago, IL

Overall satisfaction

Property condition

Location

Cleanliness

Services from rental manager

Recommend to Others Yes

---
Sanibel Island Beach Club #P3E
The view of the Gulf is gorgeous from the wrap-around lanai of this condo. Condo is very well-equipped with every gadget you will need. The unit is quite spacious (even has a laundry room with full washer/dryer & utility sink) & a cabana in the garage with beach things. The master suite is huge with a large closet & plenty of drawer space. 3 TV's (bedrooms & living room). Furniture is comfy, plenty of reading lamps, full linen closet, board games, dvd's, books, etc. Location of the building is great, plenty of parking (covered parking for the unit), nice pool & great beach. Loved it! - Maritza S., Miami, FL

Overall satisfaction

Property condition

Location

Cleanliness

Services from rental manager

Recommend to Others Yes

---
Sanibel Island Beach Club
We have been coming to the Island Beach Club for over 35 years and it is like our home away from home in paradise. - Anonymous, Miami, FL

Overall satisfaction

Property condition

Location

Cleanliness

Services from rental manager

Recommend to Others Yes

---
A Little Piece of Heaven
This was our 3rd year in this unit at this complex and we LOVE IT! View is perfect, kitchen fully furnished with anything you might need and steps to the beach. Comfortable and relaxing. We will be back next year. - Wes and Janice M., Woodstock, Ga

Overall satisfaction

Property condition

Location

Cleanliness

Services from rental manager

Recommend to Others Yes

---
What a view!
We enjoyed our stay at IBC#P3E. The view was fantastic and the location was close to everything. We visited the "Ding Darling" Wildlife Refuge. The tram tour was very informative. We enjoyed riding bikes around the island and relaxing on the beach. The pool at IBC is also very nice and clean. Sanibel is a quaint, beautiful place to visit. - Anonymous, Coatesville, PA

Overall satisfaction

Property condition

Location

Cleanliness

Services from rental manager

Recommend to Others Yes

---
Much needed vacation break!
Sanibel and Island Beach Club is a wonderful place to vacation. Select Vacation Properties were great to work with! Very friendly and professional. - RONALD C., FARMINGTON HILLS, MI

Overall satisfaction

Property condition

Location

Cleanliness

Services from rental manager

Recommend to Others Yes

---
Memorial Day vacation
Great! - Barbara M., Sellersburg, IN

Overall satisfaction

Property condition

Location

Cleanliness

Services from rental manager

Recommend to Others Yes

---
Our Annual Escape to Relax
This is our 4th year to rent this unit and we LOVE IT! Owners are wonderful caring people who always check once you arrive to make sure everything is good. They do an excellent job of making sure their property is always top notch. Plan to return yet again. - Wes and Janice M., Woodstock, Ga

Overall satisfaction

Property condition

Location

Cleanliness

Services from rental manager

Recommend to Others Yes

---
Location
2265 West Gulf Drive #3E
Sanibel Island, FL 33957